April is Autism Awareness Month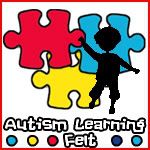 Found this on Jen Chandler's blog
http://jenchandlerwashere.blogspot.com/
and just HAD to have it!
"At Last" sung by Etta James was our wedding song. RIP Etta James, you will be missed. Awesome lady with excellent style, grace and what a voice!
Harry Dixon Loes, "This little light of mine, I'm going to let it shine."
"Our deepest fear is not that we are inadequate. Our deepest fear is that we are powerful beyond measure. It is our light, not our darkness that most frightens us." ~Marianne Williamson
Freddy Mercury, "This is your life, don't play hard to get."
"It's a helluva start, being able to recognize what makes you happy." ~Lucille Ball
Chad Kroger, "You know it's never too late to reach for the stars, regardless of who you are."
Beauty finds a way...